Happy Birthday Loretta Byers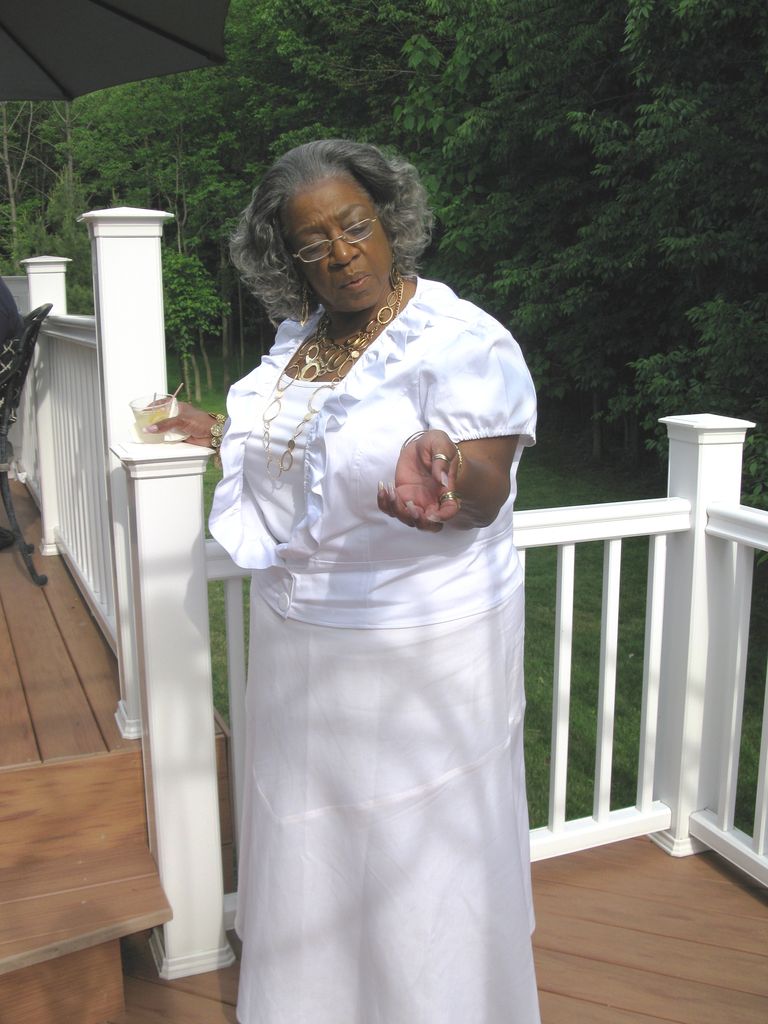 -
Anyone who knows Loretta Byers understands and expects that this classy lady would have nothing but classy affairs. As Dianne and I attended a recent Birthday Cookout / Party for Loretta, we certainly were not disappointed. Loretta's friends and relatives went all out for her as she celebrated by making sure everyone else was eating and having a good time. If you had been present and didn't know who Loretta was, you could easily have confused her with one of the many people who were preparing, entertaining and seeing to the guests every need.
The party took place at a friend's home in Twinsburg that I would not be surprised to see featured in Home and Garden Magazine. So where was the owner of this fantastic home and what was she doing? Like many others, she was serving and making everyone comfortable, and not letting on in the least that she was responsible for such lavish surroundings.
You might be wondering how the food was. Let me just assure you that if I get a chance to go back, I'm taking the Tupperware with me. Despite Dianne's finest efforts to get me to show restraint, trust me, if I get to go back, I am taking the Tupperware!