Mt. Zion of Oakwood Village Honors Graduates
Sunday, June 14, more than 60 graduates were honored at the Mt. Zion Church of Oakwood Village, where Rev. Dr. Larry L. Macon Sr. is the pastor. Graduates from the 4000+ member church represented area high schools, along with colleges and universities from across the nation. For their accomplishments and to encourage continued excellence, the graduates received special recognition, words of wisdom, and gift bags.
-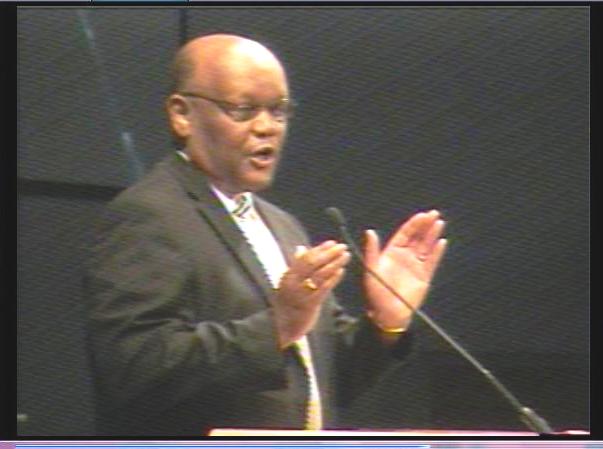 - -
Author Henry Ford (above) delivered the keynote address "Ready for Takeoff." Comments were shared by Ramona Robinson, TV News Channel 3 Anchorwoman. Gift bags were distributed and handshakes shared with Pastor Macon,, Assistant Cleveland Prosecutor Pinky Carr, and Mt. Zion staff members.
This year's gift bags included bibles, books, soaps, lotions, pens, trial gym memberships and more. In the category of unique items, there were also words of wisdom from various parts of the world. Messages gathered from mentors and associates of Henry Ford were shared in three booklets. These messages came from as close as Westerville, Ohio and as far away as The Philippines, demonstrating that support for education and self-improvement is universal if you connect with positive people.
A web site was set up to honor the 2009 graduates from Mt. Zion at www.graduate.successisyou.org. Words of wisdom and other information are available on the site. Thanks to all who shared their knowledge and experience with the graduates.
Mt. Zion's "Graduates Sunday" was completed with a powerful, moving and challenging sermon by Rev. Charles Harkness who filled the dual role of graduate and deliverer of the message.
CONGRATULATIONS, PRAYERS and BEST WISHES to the graduates and their families.